About The Blackberry Café

The Blackberry Cafe is situated on the corner of the main street in Thomastown and provides a traditional atmosphere complete with fresh, home-made baking and principally organic and locally sourced ingredients and produce. Originally an old shoemaker's shop, it has been lovingly and extensively restored, retaining the eighteenth century frontage, with its characteristic large Georgian-paneled windows now painted a fresh tea green, and adorned with a magnificent sculptural blackberry.
The bright, airy interior has a comfortably minimal style, with a custom-made, hand-built counter displaying the mouth-watering cakes, tarts and scones, which are freshly baked daily by Jackie herself. "I am offering high quality, home-made delicacies, concentrating on natural produce with no artificial flavours or preservatives."
Suppliers
We're very proud at The Blackberry Café to be able to support and help sustain local farmers and artisan producers. Our vegetables, cheeses, breads and more are sourced very close to home.
History of The Building
The building that houses The Blackberry Café has a magnificent history and was previously used as a cobbler's workshop. Some artefacts from its previous life can still be seen in the shop today.

Awards
The Blackberry Café has won the Bridgestone | McKenna Guides consecutively since 2011.
The Blackberry Café building was awarded Best Shop Front in Ireland and Best Shop Front in Leinster in the Tidy Towns Competition.
Food & Wine Magazine Eat Out Ireland's Best Restaurants 2011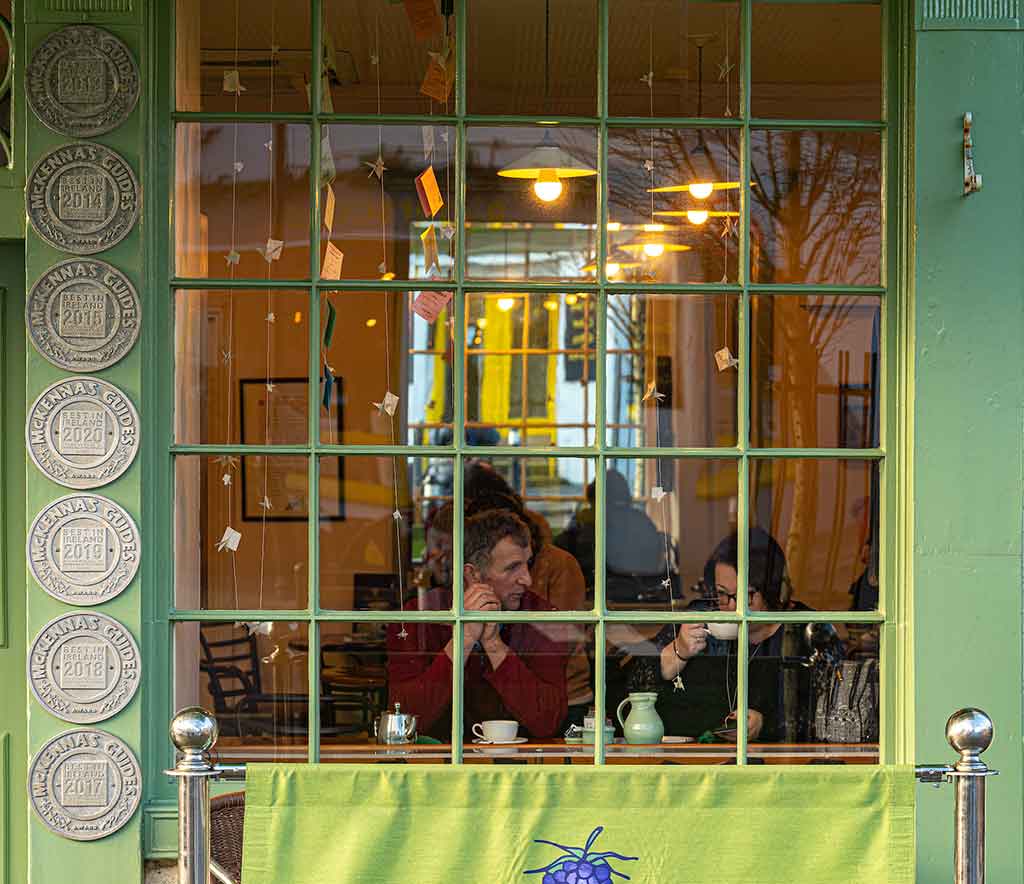 Last Orders for inside dining 4pm
Our Inistioge cafe is now closed for this season.
The Balckberry Café • Inistioge
Sunday
11am to 3pm
We will be serving coffees, teas soft Drinks and cakes